How do I watch Broadway HD on my Amazon Firestick?
To view BroadwayHD using your 2nd generation or newer Firestick, please follow the instructions below.
1. Turn on the Firestick
2. Your Homepage will launch.
3. Click on the spyglass is in the left corner.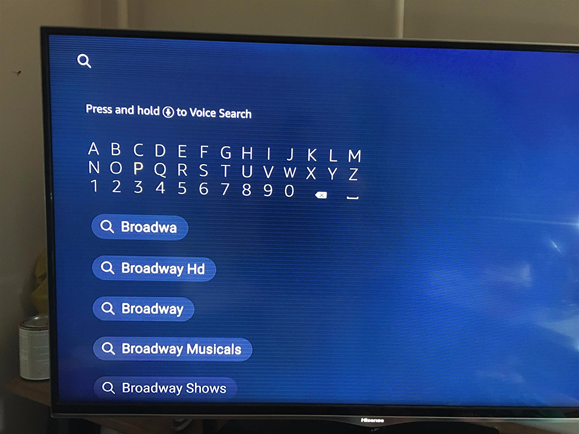 4. Type in BroadayHD or use voice to search.
5. BroadwayHD will appear under Apps & Games
6. Please click and download, then open
7. You will then be asked to log in (please note the light green highlight around the login box).
8. Please TYPE in your user login (do not attempt to use the firestick microphone it will kick you out).
9. When you have filled in your whole email address, please arrow to the box that says OK and click it. It will drop down to the Password section for you to enter your PW.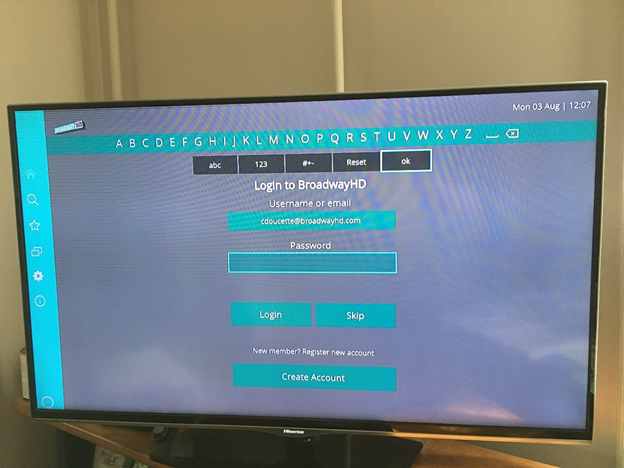 10. Then please down arrow to LOGIN and click
You will then be logged in and be able to watch!